http://www.catholicintl.com/index.html
>

Robert Sungenis

Dr. Robert Sungenis is a Catholic apologist working for Catholic Apologetics International Publishing, Inc - a non-profit international evangelistic organization dedicated to teaching and defending the Catholic faith. CAI produces books, audio and video tapes, holds conferences, seminars and debates.


Dr. Sungenis was born into a Catholic family in 1955, but left the Church and joined Reformed Protestantism at the age of 19. During his next 18 years in the Protestant faith, he served as an elder, adult education director, radio-talk show host, and itinerant preacher for various Protestant churches. He came back to Catholicism in 1992. His conversion story appears in the book

Surprised By Truth

(Basilica Press 1994). Today Mr. Sungenis lives with his wife and eleven children in the Washington DC area.
Back to Speakers
---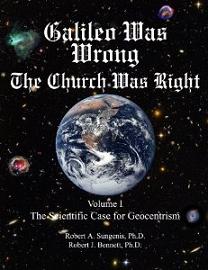 Galileo Was Wrong: The Church Was Right
Volume I, The Scientific Case for Geocentrism

Pine Valley Associates, Inc.
PVA provides expertise in software development, user experience, communications strategy, Search Engine Optimization (SEO), Internet marketing and systems integration to provide innovative, quality solutions and deliver superior customer satisfaction.
---