>

Alan Keyes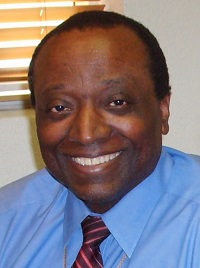 One of the greatest orators of our time, Alan Keyes has long been recognized for his leadership within the conservative movement. His eloquent advocacy of our Constitutional Republic and championing of pro-life principles underscore Alan's recognition and respect for the moral basis of liberty and self-government. In January 2009, Alan launched Alan Keyes is Loyal to Liberty, a multimedia blog where readers can enjoy his unique and informative take on the latest news in our country.

Alan proudly served as a high-level diplomat during Ronald Reagan's presidency, including time as ambassador to the United Nations Economic and Social Council and as assistant secretary of state for international organizations. He also served on the staff of the National Security Council. President Reagan said of Keyes, "I've never known a more stout-hearted defender of a strong America...[He] did an extraordinary job in our administration…"

Keyes is an unwavering defender of the American people's sovereignty through his focus on securing our borders; abolishing the federal income tax; reigning in the rogue Federal Judiciary; and building banking and financial systems that halt the looting of America's wealth and income.

An in-demand speaker and commentator, Alan hosted The Alan Keyes Show: America's Wake Up Call that was syndicated to radio stations across the nation. In early 1997, the show began a simulcast on America's Voice cable news channel. In 2002, he hosted Alan Keyes is Making Sense on cable's MSNBC. Alan is also the author of two books: Masters of the Dream: The Strength and Betrayal of Black America (William Morrow & Company, Inc., 1994), and Our Character, Our Future (Zondervan, 1996). He is also a contributing author to Judicial Tyranny (Amerisearch, Inc., 2005).

Since April 2008, Alan has worked with America's Independent Party to build an effective vehicle for citizen-led grassroots political action.


Back to Speakers
---

Pine Valley Associates, Inc.
PVA provides expertise in software development, user experience, communications strategy, Search Engine Optimization (SEO), Internet marketing and systems integration to provide innovative, quality solutions and deliver superior customer satisfaction.
---