What debate threatens to split the Catholic Church in half? What is the hot-button issue that has Cardinals against Cardinals, Bishops against Bishops? And what events promises to touch off civil war in the Church throughout the world? Come see at the...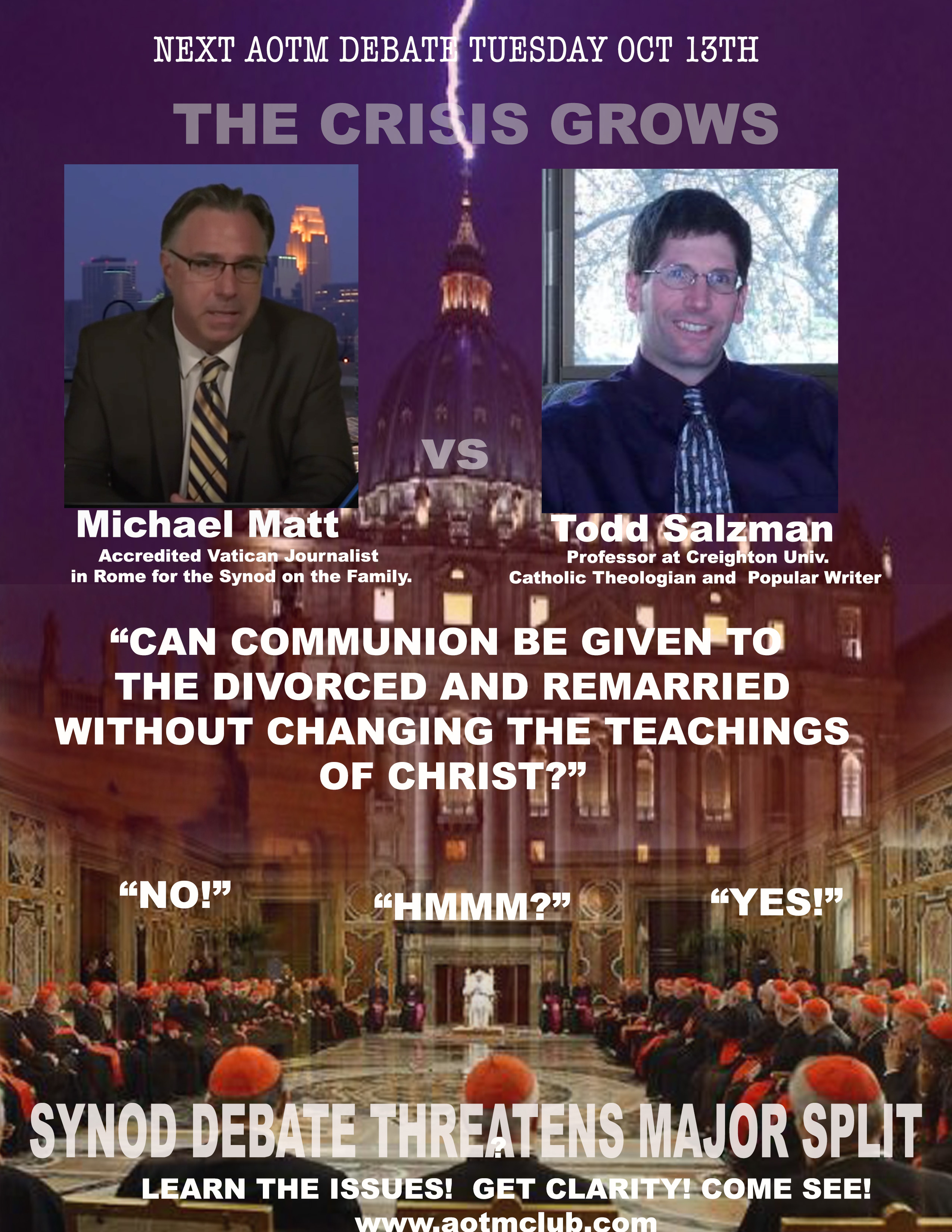 Mass will begin at 5:30 pm.
Cigars will be available starting at 6:00 pm for a good will offering. All smokers must go outside to smoke. There will not be a tent outside for this event.