>

Jason Adkins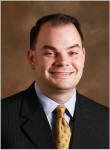 Jason Adkins is executive director of the Minnesota Catholic Conference, the public policy voice of the Catholic Church in Minnesota. He currently serves as vice-chairman of the Minnesota for Marriage Campaign, the coalition of religious and secular organizations created to pass the Minnesota Marriage Amendment. Prior to his advocacy work for the Church, Jason was an attorney at the Institute for Justice, a public interest law firm. Jason has clerked for both state and federal appellate judges, and received his law degree from the University of Minnesota Law School, where he continues to serve as an adjunct professor. He has also worked as a teacher and journalist. His writing has appeared in numerous publications, and he is a frequent guest on the radio. He holds undergraduate and graduate degrees from the University of St. Thomas (Minnesota), and resides in St. Paul, Minnesota with his family.
Back to Speakers
---

Pine Valley Associates, Inc.
PVA provides expertise in software development, user experience, communications strategy, Search Engine Optimization (SEO), Internet marketing and systems integration to provide innovative, quality solutions and deliver superior customer satisfaction.
---